Llŷn Peninsula Beaches
With nearly 110 miles of coastline, there is an abundance of beautiful beaches around the Llŷn Peninsula. The south coast of Llŷn is often referred to as the Welsh Riviera, with its long sandy beaches and calm seas. The north and western coasts are more rugged, with towering cliffs, offshore islands, long bays and hidden coves. The local weather is such that if the wind has a northerly element, the south side is sheltered & vice versa, so you are bound to find a beach that suits your needs.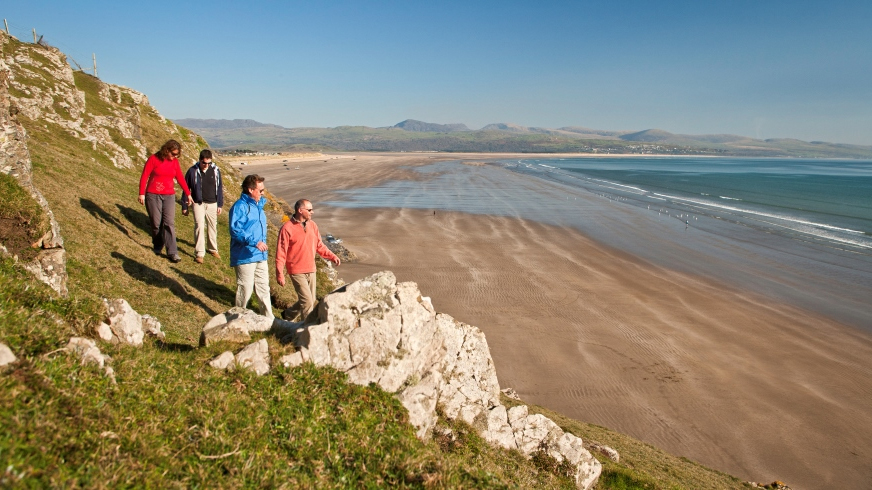 Black Rock Sands
Probably the most famous beach on Llŷn, with masses of sand at low tide. You can take your car on this beach (at a cost), which is ideal for families with lots of equipment. There are usually ice cream vans on the beach. 15 ml from Gorwel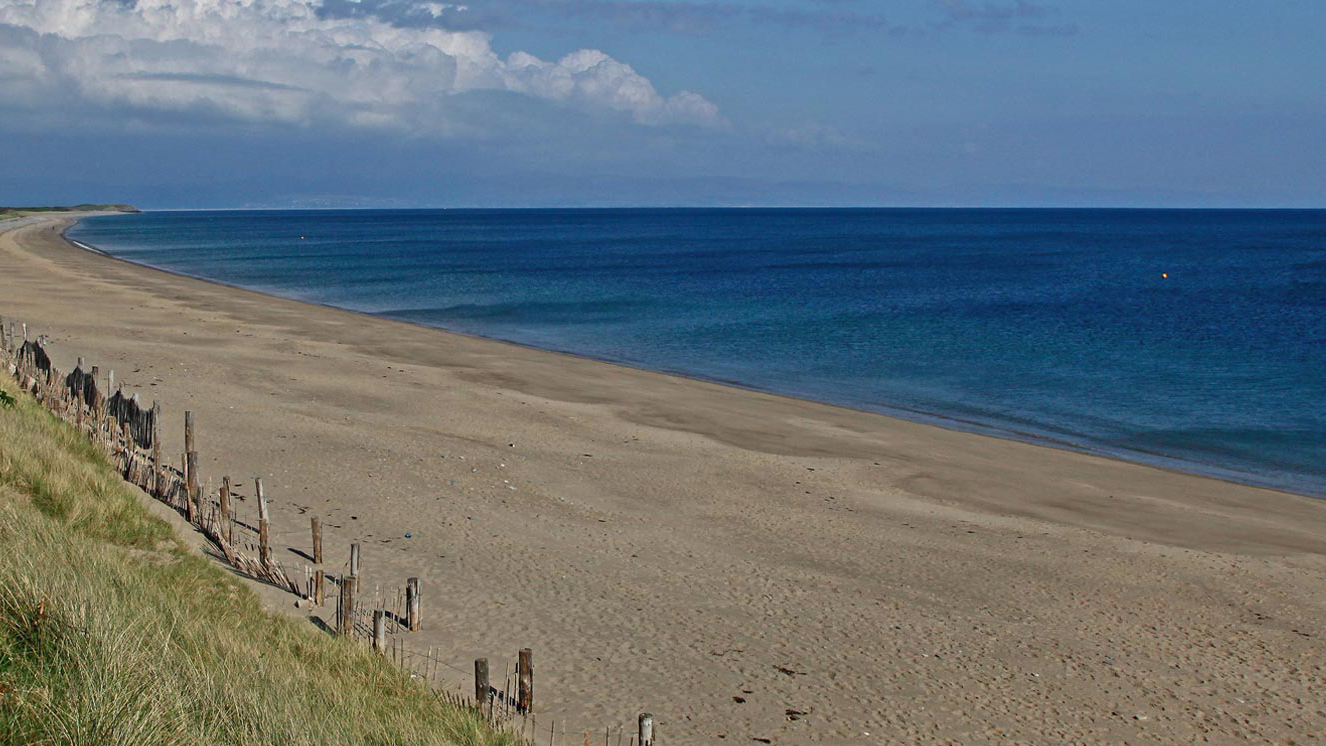 Abererch Sands
A good 3 mile beach joining to the Glan Y Don beach in Pwllheli - an excellent walk. Sand with shale in places. No facilities. Accessible from the caravan site over the dunes. Park by the rail crossing. 600 mtr. walk from Gorwel or 2 mins by car.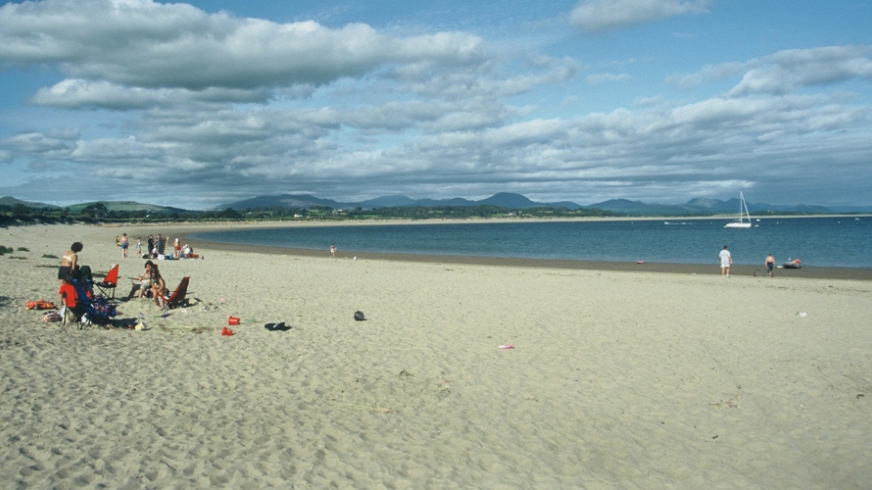 Pwllheli Beach
South Beach is about 3 miles long and is made up of mostly sand and bits of shingle. Parking on the excellent promenade and several access points over the extensive dunes. Toilets and shop at southern end. 2 ml from Gorwel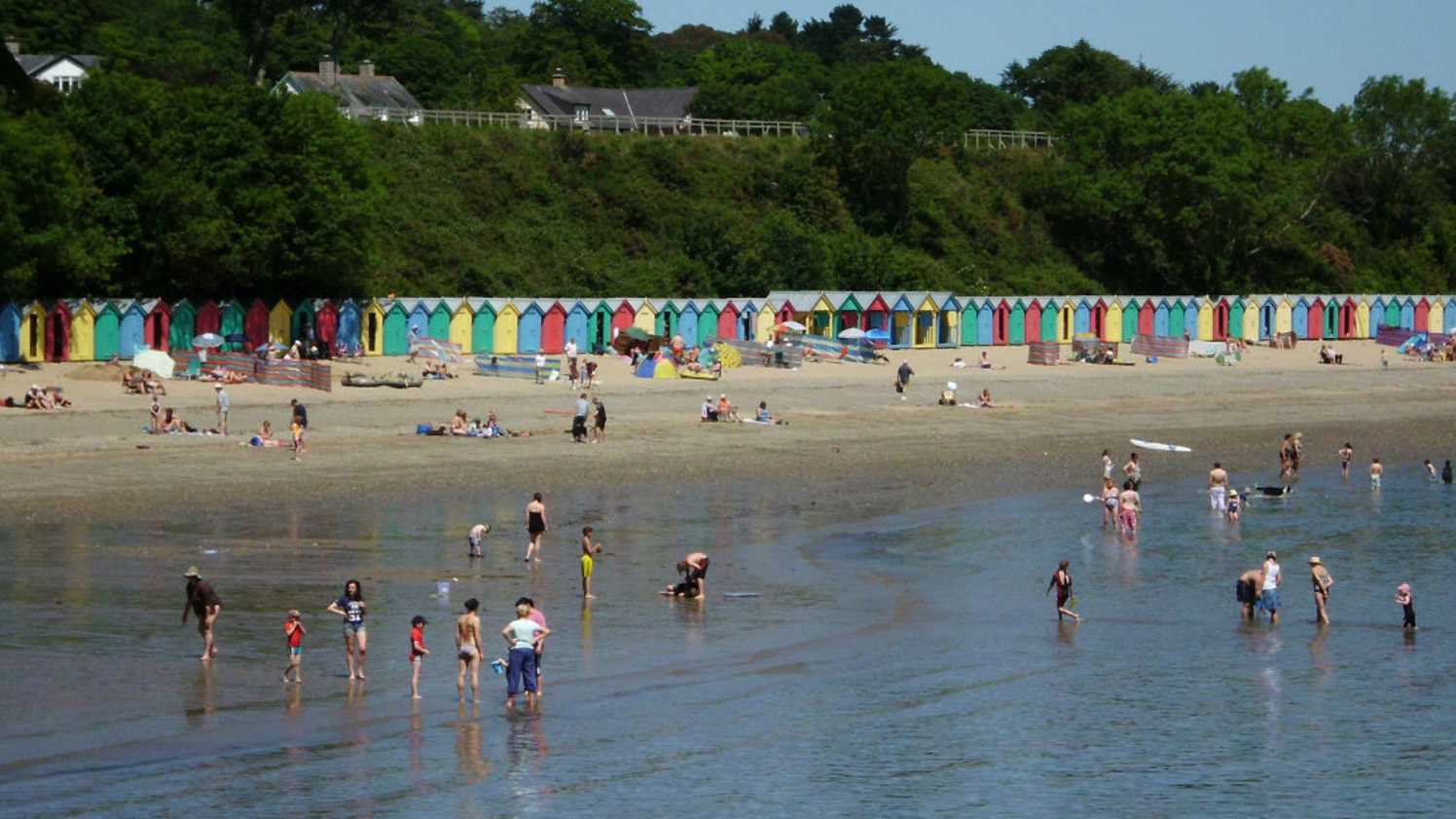 Llanbedrog Beach
Llanbedrog Beach is one of the calmest in Wales, sheltered by the huge Headland. It stretches about a mile towards Pwllheli. Good sand with some shale in parts. Access from the lower part of Llanbedrog village. Parking at paid car park above - 200m walk down. 5ml from Gorwel
Abersoch Beach
One of the most popular beaches with excellent sand and a slipway access for boats. Many beach huts. Paid car cark 100 mtrs. Toilets. V.Good shop & cafe Very busy in season, lots of boating activity. 8 ml from Gorwel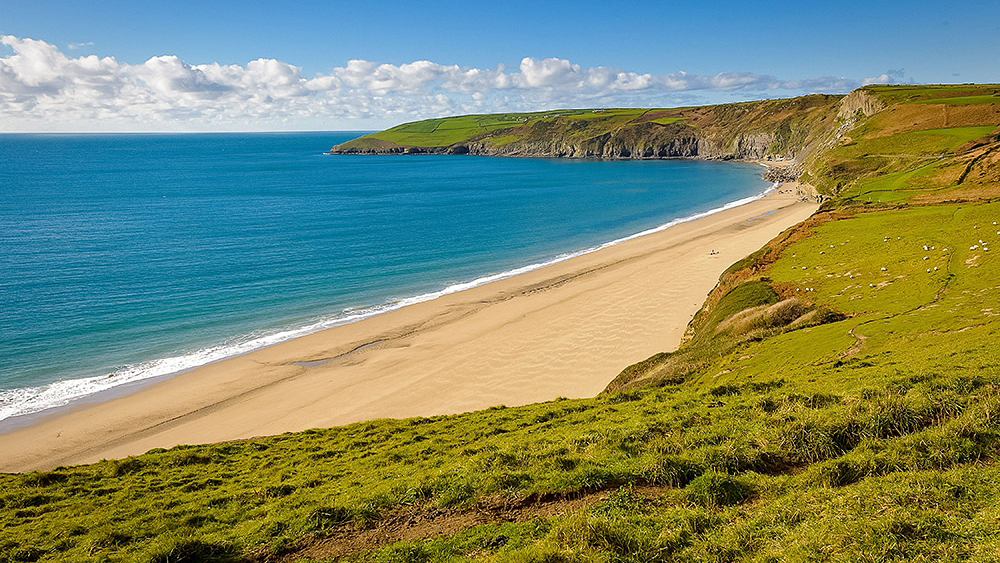 Porth Ceiriad
A less accessible beach, open to the southern sector, but can be very sheltered in other winds. Paid car park at Nant y Big Farm then a long descent down a series of steps. Stones at top, but then V. good sand. 9 ml from Gorwel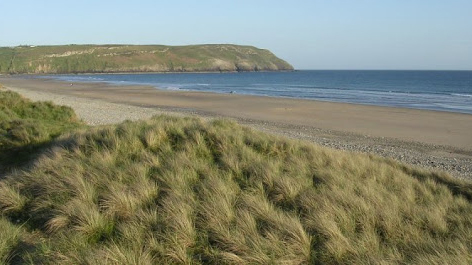 Porth Neigwl (Hells Mouth)
3 ml long but open to SW when some very big waves are formed. Very popular with surfers who come from miles around. Good sand. No facilities. 500 mt walk from car park through sand dunes. 11 ml from Gorwel.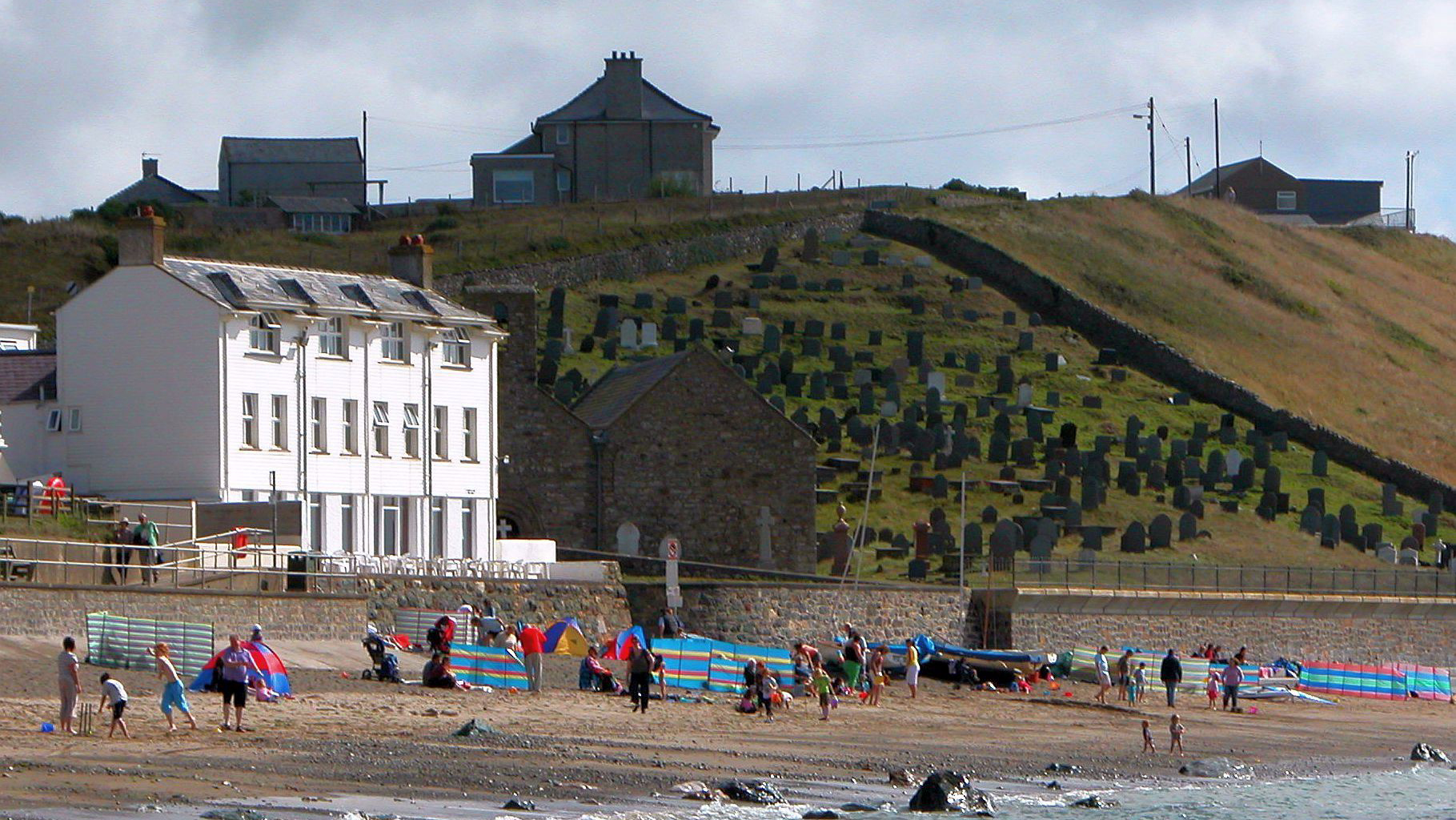 Aberdaron
The beach at Aberdaron is mainly sand with the odd large rock around. The village is situated right on the beach so local services are not far away. Pub & shop close to beach, loos & car park 80mts. 19 ml from Gorwel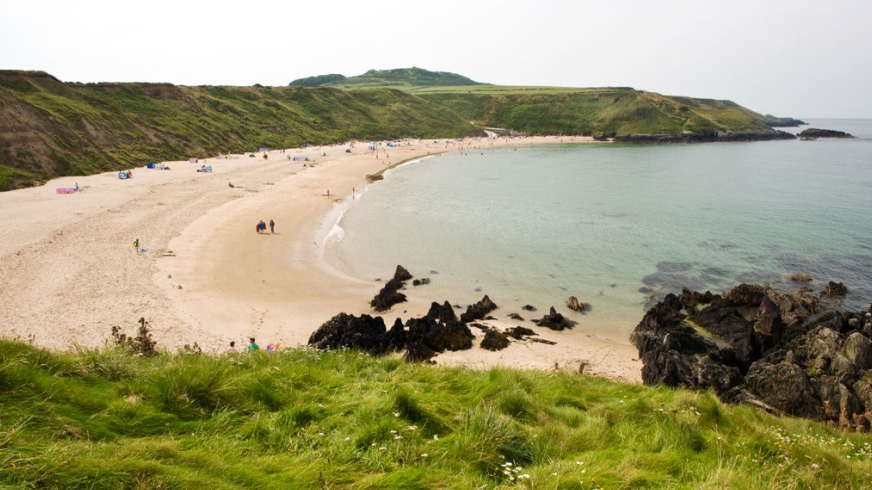 Porth Oer (Whistling Sands)
Whistling Sands has to be one of the most famous beaches on Llyn as the
sand here does actually 'squeek' under your feet! Good steep 300 mt walk from car park. Cafe & facilities on beach. Very good sand. 19ml from Gorwel.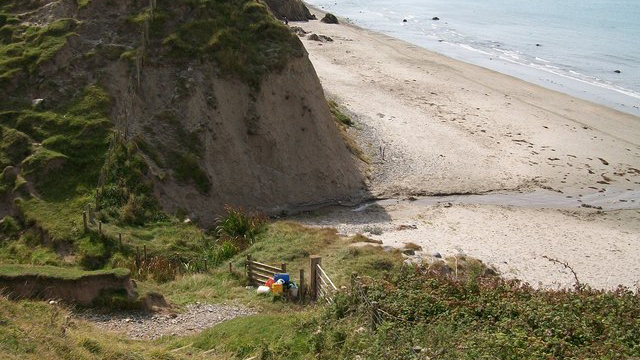 Traeth Penllech
This beach is very out of the way, and the car parking is set back about 500 mt from the beach and there is then a short walk, following a stream to the beach. No facilities and sheltered from SW. Good sand and not busy. 18 ml from Gorwel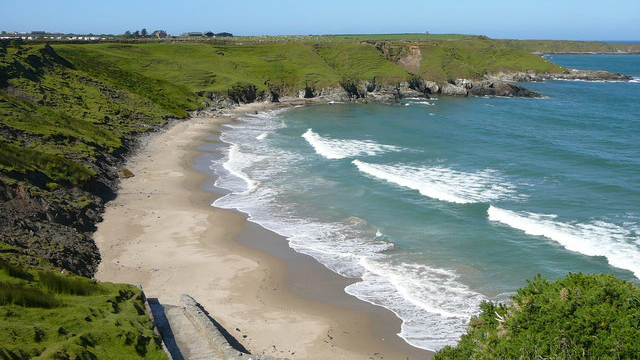 Porth Towyn
Porth Towyn is near Tudweiliog, on the Aberdaron - Nefyn road. The beach at Porth Towyn is very sandy, with the odd rock towards each end of the beach. Fairly quiet with no facilities. 13.5 ml from Gorwel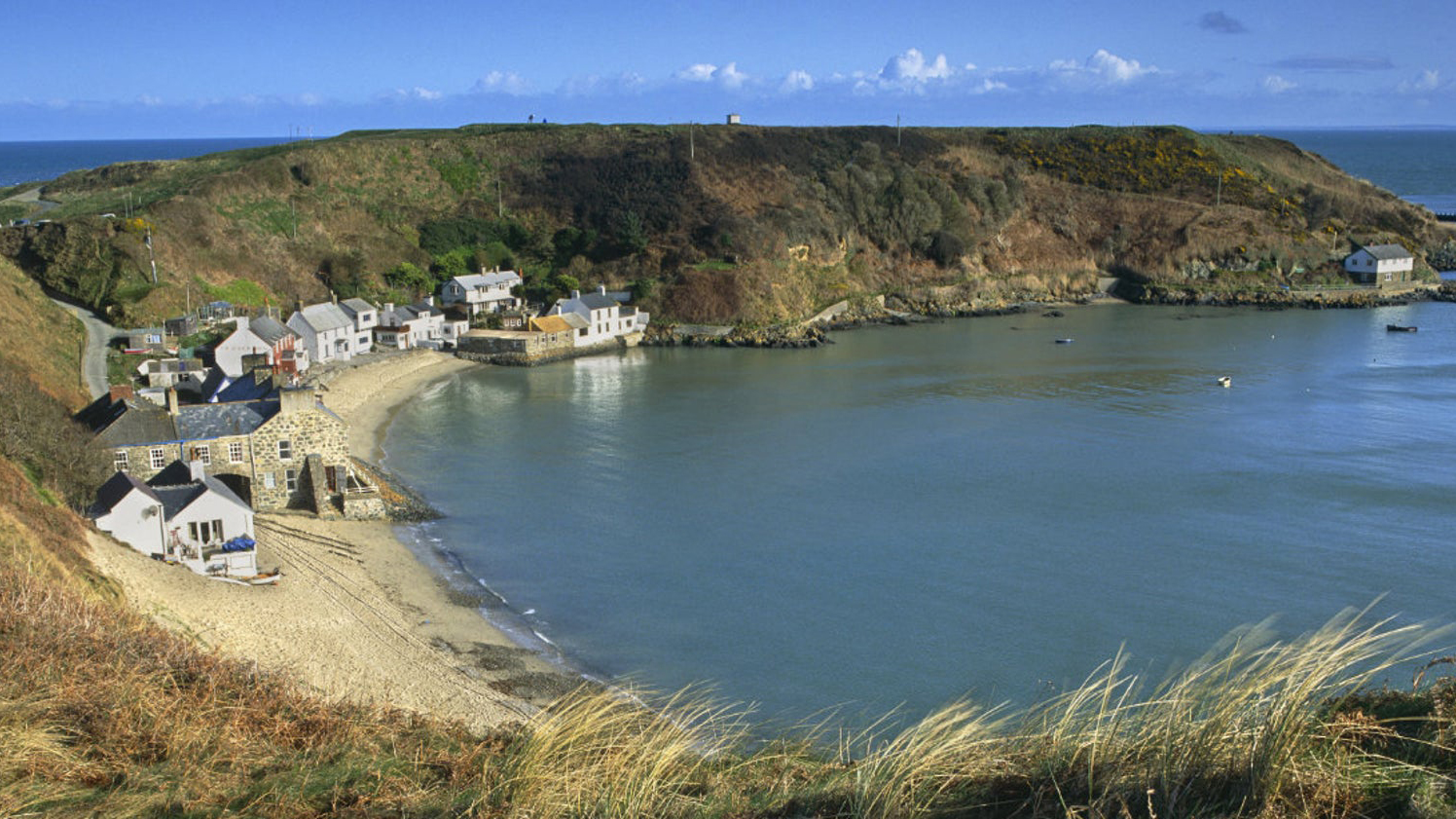 Porth Dinllaen & Morfa Nefyn
You can park in the NT car park at Morfa and climb down the steps onto the beach then walk the mile long beach to the Tŷ Coch (brilliant) pub on the beach. V good sand and sheltered from SE - W. Back across the golf links. 9.5 ml from Gorwel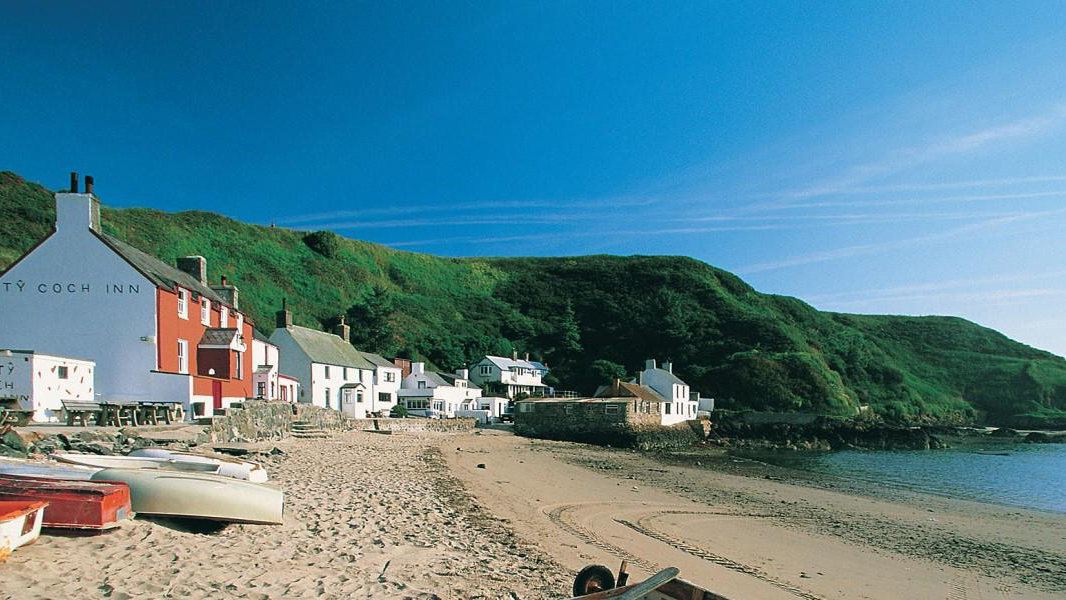 Nefyn
Accessible from the cenotaph in Nefyn with car parking on the way down to the beach. Shop and facilities. Good sand and sheltered from SE - W. Small harbour and collection of houses at the western end. 9.5 ml from Gorwel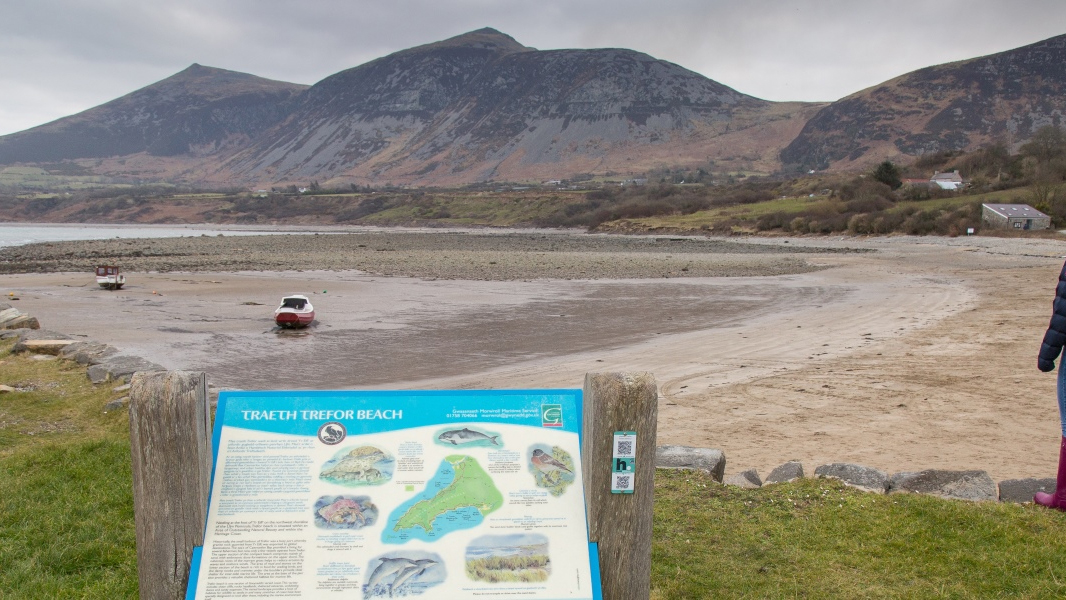 Trefor
Trefor lies at the foot of Yr Eifl, the highest hills on the peninsula and is relatively quiet, with it's small harbour and old pier, popular with fishermen. The beaches here do have some sand, with pebbles & rocks. 7.5 ml from Gorwel